Thanks for taking the time to read through our services. 
We are currently offering the following services to our clients:
Tennis, Squash & Badminton Racquet restringing
Grip Replacement
Grommet Replacement
Grip Enlargement
Racquet Matching
Shop Sales (limited stock onsite but ordering available)
Just to name a few, We cover many areas near our tennis clubs such as, Durham, Lanchester, Chilton, Barnard Castle and Bishop Auckland. We also cover areas such as Shotley Bridge, Tow Law, Newton Aycliffe & Blaydon. 
Don't worry if you're further afield, we can arrange to meet you half way if needed or why not take advantage of our postal restringing. With same day return we're one of the fastest around.
Dunlop 2.0 Stringing Machine
Premium, non-slip clamps that do not damage string
Comes with full stringers tool kit and case.
User-friendly clamp bases with easy-push buttons
Precision metal brake with auto or manual control
Multiple pull speeds – low, medium and high
Pre-stretch function – 0%, 5% or 10%
Compatible with tennis, squash and badminton rackets.
We use this in the office and as a tournament machine. The Dunlop 2.0 is the chosen machine at Wimbledon.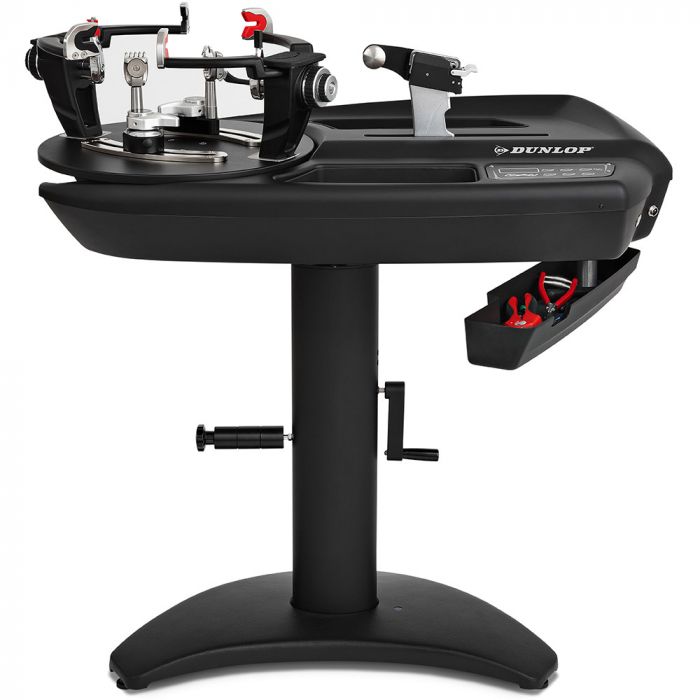 The Tyger String Ultra 800 machine is the ultimate stringing machine that offers the highest quality and sheer professionalism. This machine features an ultra-sensitive line tensioner with a quick release system and offers an accuracy of 0.1 kg. In addition, it has a stringing tension of between 5 kg and 39.5 kg. Moreover, the machine has a quick release with 6 gears including countdown and pre-stretch function and two sophisticated 2-stage clamps that fasten immediately. These terminals are equipped with five teeth making the string less damaged than with a 3-tooth crimpers. 
This machine is used as our mobile machine, allowing us to come to you, string a racquet with a fast turn around. At your convenience and leisure.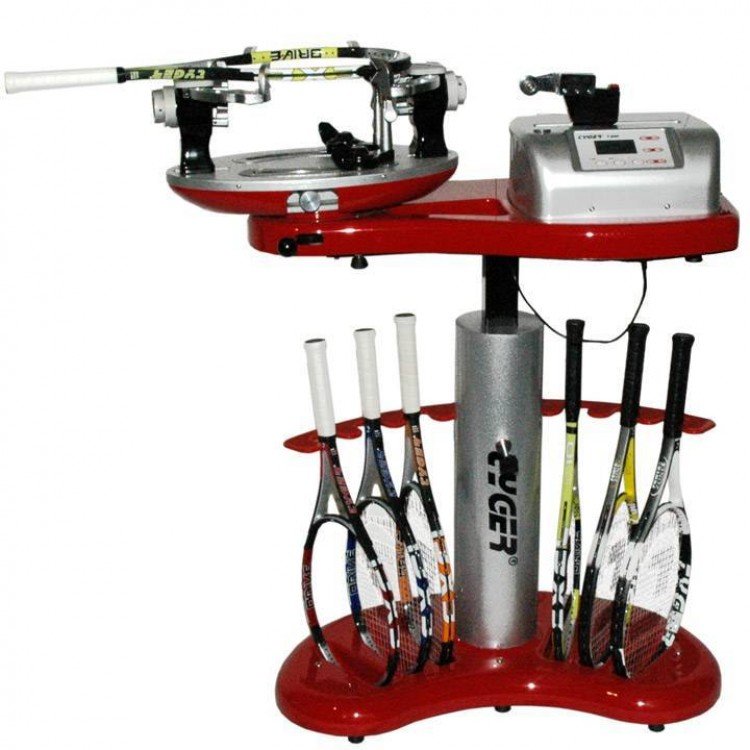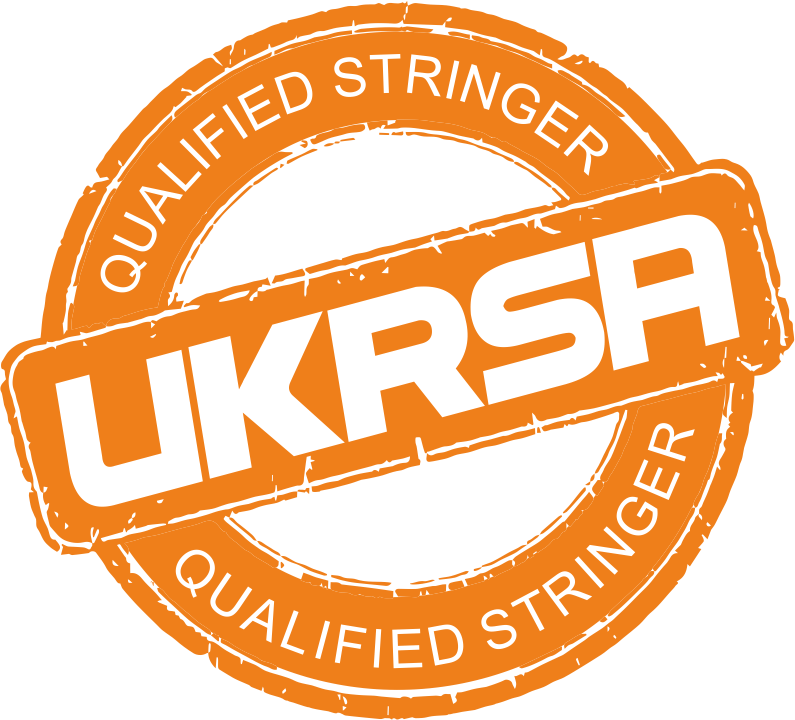 Rackets are becoming more complex, lite and more prone to problems during the stringing process. We provide a stringing service with technical support and guidance in order to maintain a high level of expertise and avoid costly mistakes.
Choosing an un-qualified stringer means paying out for a mistake that you could easily have avoided.
Qualification List
LTA Level 3 Tennis Coach (Feb 2012)
UKRSA Professional Stringer (25th May 2014)
UKRSA Tutor (July 2021)
Just a few of the local tennis clubs we help:
Shotley & Benfieldside TC